Vibro Shape - Professional Slimming
Regular price $109.90 $69.90 36% OFF
What is Vibro Shape?


Vibro Shape

is a "professional vibrating belt" that

helps tone muscles and burn fat

in areas such as the abdominals, buttocks, thighs, shoulders and calves.
Use it anywhere, anytime!

 while lying down, watching TV, sitting at the computer, spending time with your family, working, cooking or simply resting.
This fitness belt is claimed to break down fat cells, improve blood circulation and increase muscle strength.
Our Special Offer

Ends Today $69.90 $109.90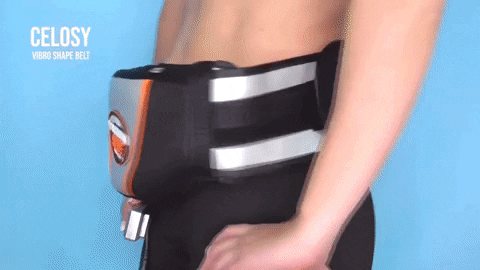 FEATURES:
Fits waists ranging from 24 to 55 inches.

Five low-power and five high-power setting options.

Comes with a remote to make it simple for use.

You simply strap it on and use it for 10-20 minutes each day.
ABOUT THE PRODUCT:

Vibration massage heat: Each session combines oscillating massage with mild heat (45 ± 5 °C) with a powerful high-frequency massage. Assists in slimming, digestion and relaxation, enhance the metabolism and improving blood circulation


Five variable speed and vibration settings to suit your personal preference. Can be used to massage the waist, back, shoulders, arms, thighs, butts and so on


Automatic Turn OFF after 10 mins using, safety and friendly. Choose superior range material is softer, it won't pink your skin. It is safe to use


The waist belt is very flexible, it can be used for overweight user, fits for men or women.


Approved By the FDA. Portable and easy to use, can be used anywhere and anytime you want. Perfect for the waist, back, shoulders, arms, thighs, butts and so on. (Please 

avoid using during pregnancy)
Package includes:
1x Vibro shape belt
1x Hand-held control
1x AC adaptor(110-240v EU,US)
people are currently looking at this product
Guaranteed Safe Checkout